Life Style
Louis Partridge: The Rising Star of Enola Holmes and Pistol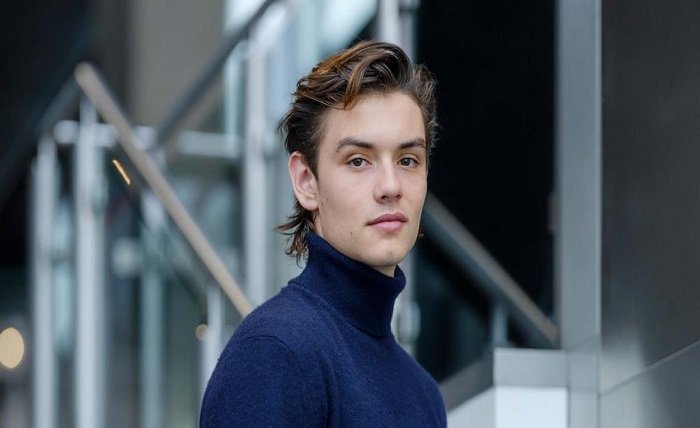 Louis Partridge is a young British actor who has been making waves in the film and TV industry with his impressive performances. He is best known for playing Lord Tewkesbury in the Netflix movie Enola Holmes, and Sid Vicious in the FX series Pistol. In this blog post, we will explore some of the movies and TV shows that Louis Partridge has been in, and what makes him a talented and versatile actor.
Enola Holmes: A Charming and Adventurous Co-Star
Enola Holmes is a 2020 Netflix movie based on the book series by Nancy Springer, which follows the adventures of Sherlock Holmes' younger sister, Enola. Louis Partridge plays Lord Tewkesbury, a runaway viscount who becomes Enola's ally and love interest. Louis Partridge delivers a charming and charismatic performance as Tewkesbury, who is witty, brave, and kind-hearted. He has great chemistry with Millie Bobby Brown, who plays Enola, and they make a dynamic duo on screen. Louis Partridge also showcases his physical skills in the action scenes, as he and Enola face various dangers and enemies. Enola Holmes was a huge success, earning positive reviews from critics and audiences alike, and becoming one of the most watched movies on Netflix. Louis Partridge will reprise his role as Tewkesbury in the sequel, Enola Holmes 2, which is expected to be released in 2022.
Pistol: A Rocking and Rebellious Lead
Pistol is a 2022 FX series based on the memoir of Steve Jones, the legendary Sex Pistols guitarist who helped usher in a punk revolution in Britain. Louis Partridge plays Sid Vicious, the iconic bassist and vocalist of the band, who was known for his wild and controversial lifestyle. Louis Partridge transforms himself into Sid Vicious, adopting his distinctive look, voice, and attitude. He portrays Sid Vicious as a complex and troubled character, who struggles with fame, drugs, and love. He also performs some of the Sex Pistols' songs, such as "God Save the Queen" and "Anarchy in the U.K.", with authenticity and energy. Pistol received critical acclaim for its raw and realistic depiction of the punk scene, and Louis Partridge's performance was praised as one of the highlights of the show.
Other Movies and TV Shows: A Diverse and Promising Portfolio
Louis Partridge has also appeared in other movies and TV shows that showcase his range and potential as an actor. He starred in Medici as Piero de' Medici, the son of Lorenzo de' Medici, who inherits his father's political power and artistic patronage in Renaissance Florence. He also had a role in Paddington 2 as G-Man, one of the inmates who befriends Paddington at the prison. He also had a role in Amazon Adventure as Young Henry Bates, a naturalist who explores the Amazon rainforest in search of new species. Louis Partridge has also been cast in two upcoming projects: Disclaimer, a thriller series starring Cate Blanchett and Sacha Baron Cohen, and Ferryman, a fantasy romance movie based on a novel by Claire McFall.
Conclusion: A Star on the Rise
Louis Partridge is a talented actor who has proven himself in various genres and roles. He has impressed audiences with his performances in Enola Holmes and Pistol, and he has more exciting projects lined up for the future. He is definitely a star on the rise, and we can't wait to see what he does next.