News
Madden NFL 22: A Gridiron Journey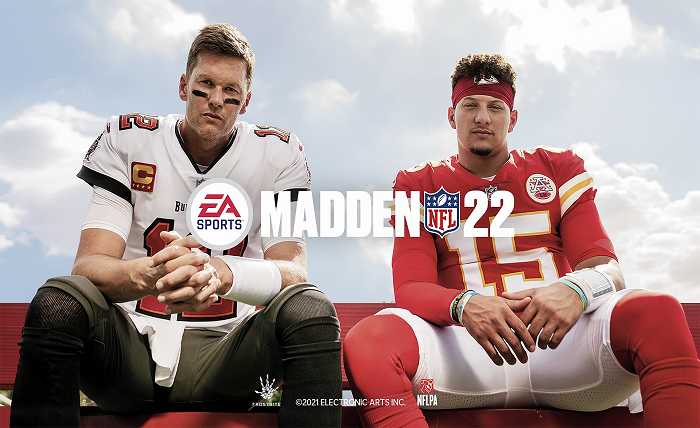 The Madden NFL franchise has been a staple of the gaming world for over three decades, captivating fans with its realistic gameplay, immersive atmosphere, and endless opportunities to build your own football dynasty. With each new iteration, the series strives to push the boundaries of what's possible, delivering an experience that's as exciting and authentic as the sport it emulates.
In 2021, EA Sports unveiled Madden NFL 22, promising to take the franchise to new heights. With its focus on enhanced gameplay, innovative features, and deeper customization options, Madden NFL 22 aimed to set a new standard for football simulations.
Release Date and Early Access
Madden NFL 22 was officially released on August 20, 2021, for PlayStation 4, Xbox One, and PC. However, eager fans who pre-ordered the game could enjoy early access starting August 17, 2021. This early access period allowed players to dive into the game's new features and get a head start on their Madden careers.
New Features and Enhancements
Madden NFL 22 introduced a host of new features and enhancements designed to deliver a more authentic and engaging football experience. Key additions included:
Staff Management: Take control of your team's coaching staff, hiring and firing coordinators, position coaches, and scouts.

Enhanced Scenario Engine: Experience dynamic and unpredictable scenarios that challenge your decision-making skills.

Weekly Strategy: Adjust your game plan each week based on your opponent's strengths and weaknesses.

Unified Progression: Share avatar progress and player class between Face of The Franchise and The Yard modes.

Improved Presentation: Enjoy enhanced graphics, broadcast-style commentary, and a more immersive gameday experience.
Gameplay Improvements
Madden NFL 22 also brought significant improvements to the game's core mechanics, including:
Refined Passing Mechanics: Enhanced passing controls and more accurate ball placement.

Realistic Player Movement: Improved player animations and physics for a more realistic on-field experience.

Enhanced AI Opponents: More challenging and unpredictable AI opponents that make for more competitive gameplay.

Refined Defensive Gameplay: Improved defensive controls and more effective defensive strategies.
Game Modes
Madden NFL 22 retained the popular game modes from previous iterations, including:
Franchise: Build your ultimate football dynasty through decades of drafts, trades, and free agency.

Face of The Franchise: Create your own NFL superstar and rise through the ranks to become a legend.

The Yard: Experience fast-paced, arcade-style football in a variety of urban environments.

Madden Ultimate Team: Collect and manage your ultimate team of NFL players to compete in online and offline modes.
Critical Reception
Madden NFL 22 received mixed reviews from critics, with some praising its new features and gameplay improvements while others criticizing its technical issues and lack of innovation. Despite the mixed reception, the game was a commercial success, selling millions of copies worldwide.
Conclusion
Madden NFL 22 marked a significant step forward for the franchise, introducing innovative features, enhancing gameplay mechanics, and delivering a more immersive football experience. While it wasn't without its flaws, Madden NFL 22 continued the series' tradition of providing fans with an exciting and engaging football simulation.